Simply the Best Online Storage for Teams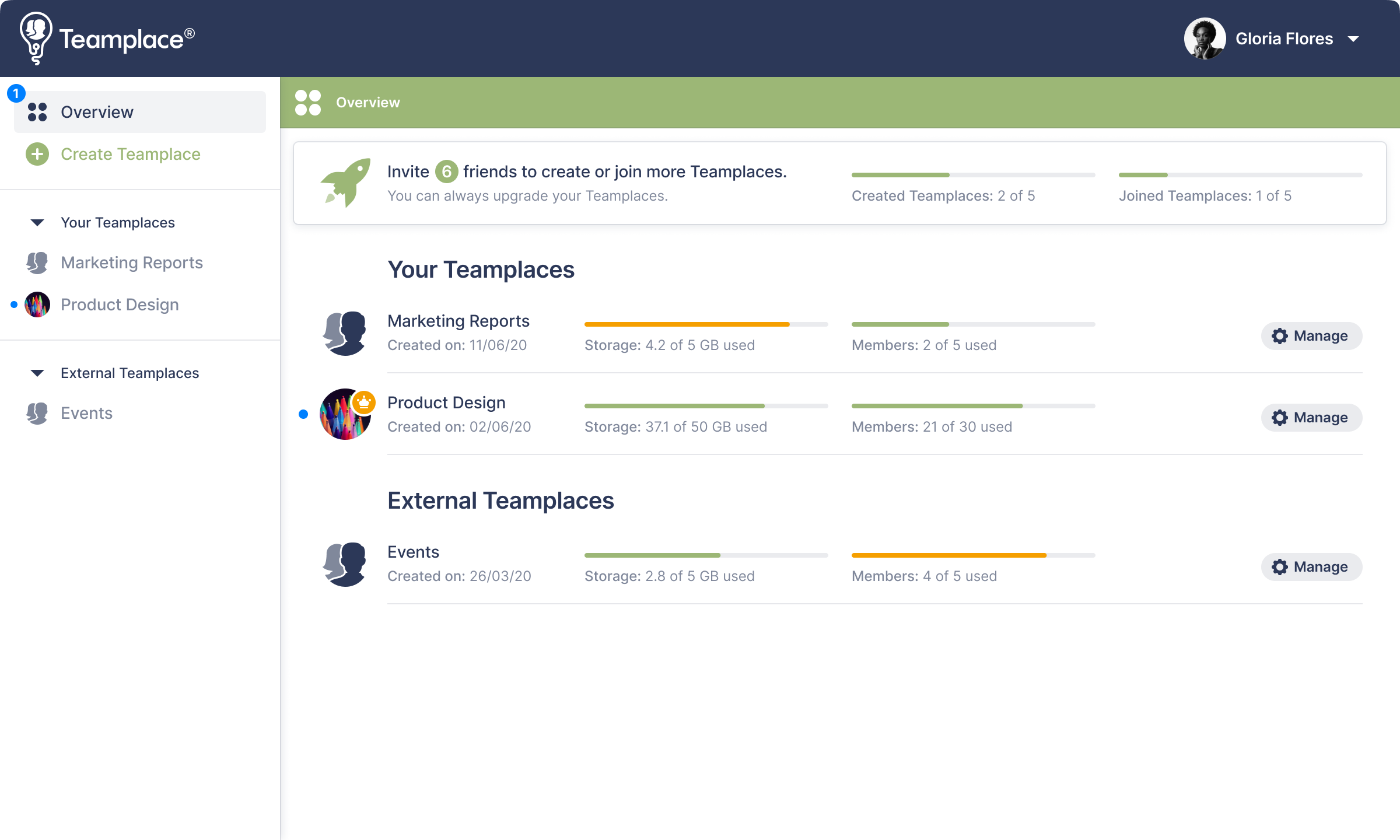 Discover the Ease of Teamplace
Teamplace is the best online storage solution for easy teamwork. Whether you're looking for a virtual collaboration room, want to work on documents in a team or simply share files – Teamplace is the perfect location for your team projects.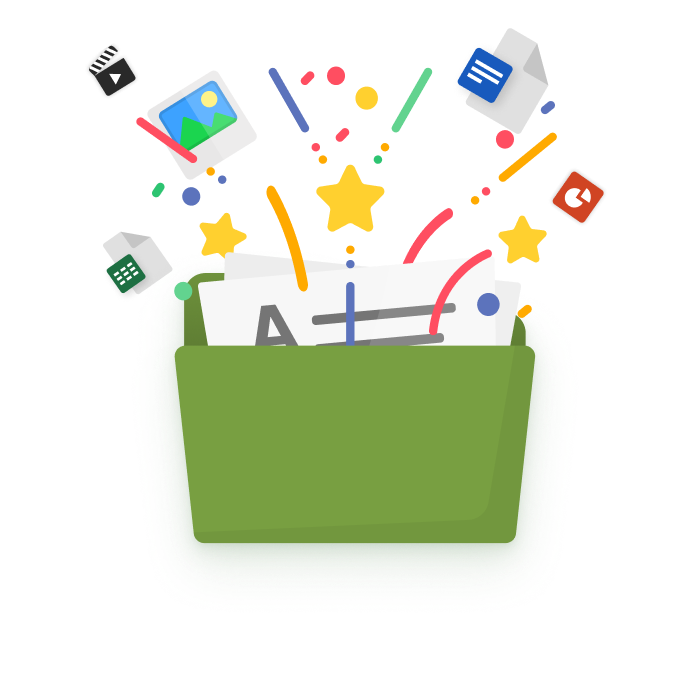 One Location for all Team Content
Documents, spreadsheets, presentations, videos, and much more – Teamplace makes storing, creating, and sharing files easier than ever before.
Share & Collaborate on Files
Access team folders, upload files, edit documents, and collaborate with your team via your PC, Mac, and mobile device at any time.
GDPR-Compliant Data Protection
As a Germany-based company, we fully adhere to the national data protection laws as well as the provisions of the European Union's General Data Protection Regulation.
New Team Features, New Bonus Model and New Upgrade Plans Now Available
Every team is unique. To better meet the individual needs of each team, Teamplace is introducing new features and flexible upgrade plans. A new bonus model rewards active users.
2 x 5 GB for Free!
With two 5 GB workspaces, called Teamplaces, you'll get plenty of space for your first projects for free. And with our bonus model, you can get even more free Teamplaces.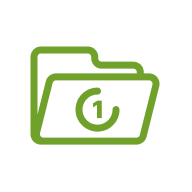 No Individual Limits Due to Full Team Folders
With us, storage is only calculated per Teamplace. A full team folder has no effect on your personal account and does not interfere with your work on other projects.
Supports Nearly Every File Format
Teamplace supports almost every file format. The solution supports common Office formats such as Word, Excel and PowerPoint files as well as PDFs, RAW formats, videos and even 360° recordings.
Office 365 & Libre Office Integration
All team members can edit texts, presentations, tables and other Office files online. With Microsoft Office 365 and the free Libre Office, two powerful Office solutions are seamlessly integrated into Teamplace.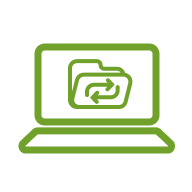 Synchronization with PC & Mac
Install the Teamplace desktop client on your Mac or PC to access team files offline. Teamplace will then be available as a local drive on your computer and folders and files of the selected project will be synchronized continuously.
Data Protection Made in Germany
As a German company and with servers in Germany, we strictly adhere to the national data protection laws as well as the provisions of the European General Data Protection Regulation (GDPR).

What Our Customers Say
Teamplace is especially convincing because of its ease of use and uncomplicated file sharing. Since its online storage is on German servers certified to ISO 27001, we can additionally be sure that the German data protection law protects the data of the users.
Dr. Ewald Bichler, Deputy Headmaster of a Grammar School

What Our Customers Say
We use Teamplace for our international Erasmus project SKILLCO. We use Teamplace as an exchange platform for all administrative and result documents (Word, Excel, PowerPoint, PDFs, graphics, videos, etc.). We're really satisfied with Teamplace because it's fast, works reliably and has a good value price.
Western German Chambers of Crafts and Skilled Trades' Council

What Our Customers Say
I work at a non-profit organization and we use Teamplace to manage our group of 50 volunteers. We love the app, allowing so many people to have quick access to the site right on their phones. It took me months to find the perfect site for us and I'm so happy I found Teamplace.
Lindsay Obermaier, employee at a non-profit organization

What Our Customers Say
We are using Teamplace for an EU-funded, Slovenia-Austria cross-border project. We decided to use Teamplace because we want our data to remain Europe. In our project, Teamplace helps us to sort and save our documents and all team members have access at all times, meaning you don't have to send files back and forth.
Grit Ackermann, Chamber of Commerce & Industry of Slovenia

What Our Customers Say
I use Teamplace to share photos and videos of our events with our sports club members. At work, I use Teamplace to share documents with other lecturers. I'm really satisfied with both areas.
Lars Geffke, lecturer and sports club volunteer
Get Started Now!
Experience the ease of online storage and teamwork with Teamplace.
Simply sign up to get started.